Printing
How to print
To print your mind maps, go to File Menu from the top left side (1) or right-click on the map's background (2).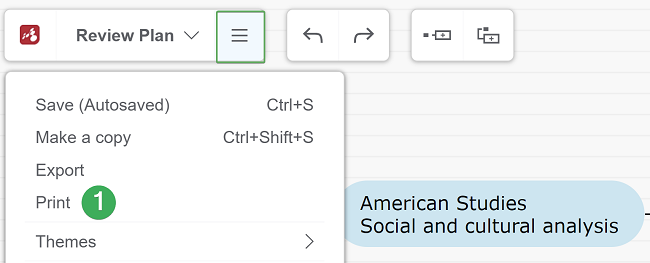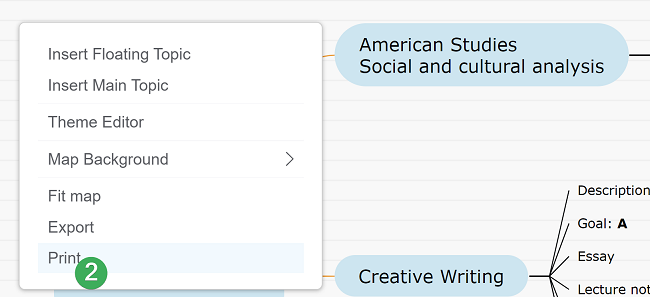 Note
The printing functionality is only available with a paid subscription.
PDF file size
Printing is made through PDF format and you can choose from the following PDF sizes:
A4
A3
A2
Letter
Ledger
Original
If you created a presentation for the map, you have the option to print the slides.
If you want to print your mind map with the background color or background picture, check off the option 'Generate the map with background color.'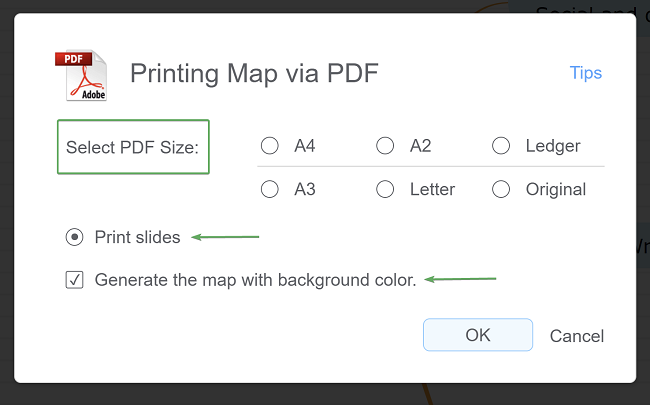 Print large maps
If you have a large map and you'd like to get a better view of the print, you can print it branch by branch. To do this follow the steps below:
first, select a root topic and press F6 or go to 'Tools' and 'Drill Down' to get a drill down on the selected branch
print the branch
press F6 again to go back to the entire map
repeat procedure with other branches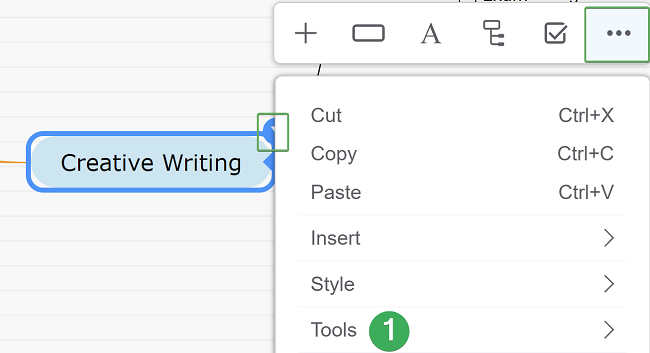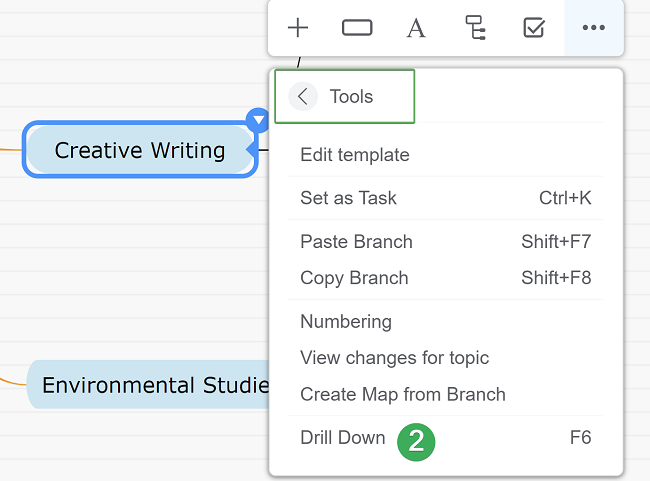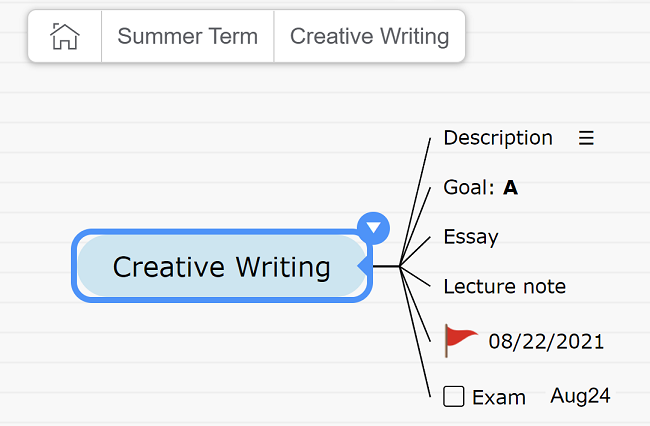 Multi-page printing
The option of multi-printing page can be set from the Adobe Acrobat Reader application software when you are printing the file.
Open your downloaded PDF file with Adobe Acrobat Reader.
Then go to the top-left corner to the File menu and select Print.
Choose the Poster (1) option under Page Sizing & Handling. This option will split your PDF file into multiple pages.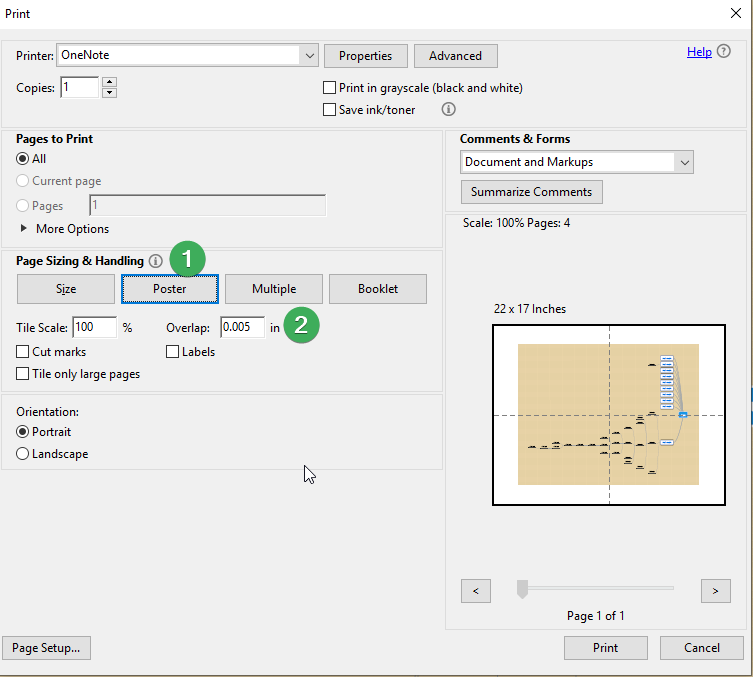 Note
Overlap option (2) allows you to set a value if you want the assembled pages to overlap for easy association.
The print preview in the dialog shows the entire assembled image with lines overlayed, illustrating how the individual pages fit together. When this preview looks the way you want to, press Print to print all the pages and assemble them to form a single large image.