Activating
Activate Desktop Premium license
To activate your Premium license on your Desktop, you need to copy the license info received by email. Then go to License Info (1), paste it in the panel (2) and click on 'Validate', then on 'OK'.
Info
The entire text (starting with "Name") has to be copied exactly as it is (no additional/missing spaces or any other characters so that the license is activated). Also, use the CTRL+V command to paste the information.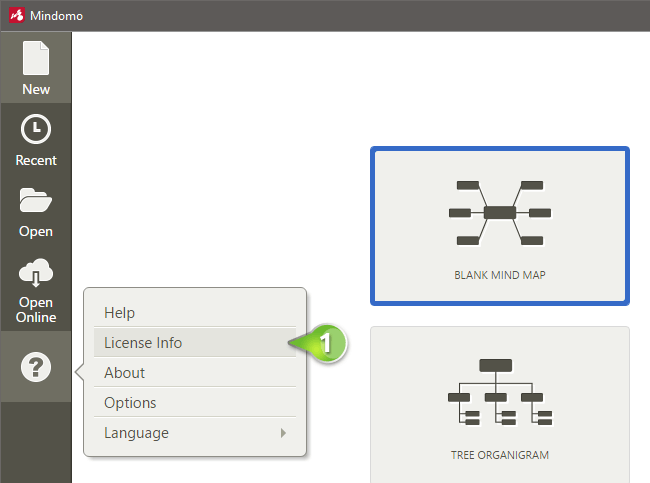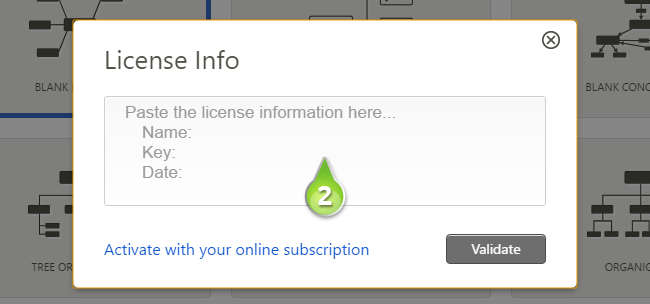 'Support Expiry' shows you the availability of your updates and support, 1 year from the day of the purchase (3).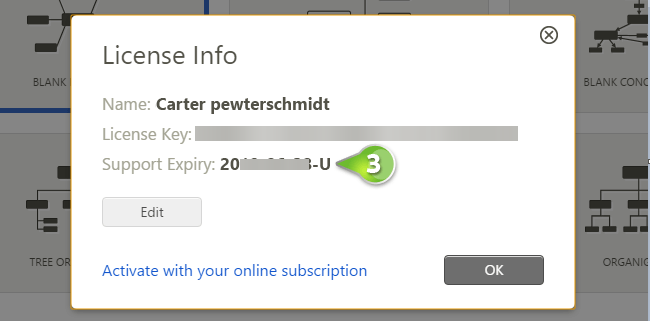 Info
When purchasing a Desktop Premium license, you will need to provide a valid email address where we can send you your licensing information
Renew Updates & Support
You can always decide to Renew your updates and support services either from the pricing page or from the License Info panel.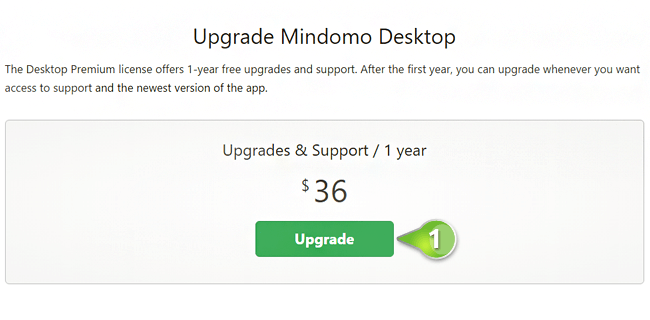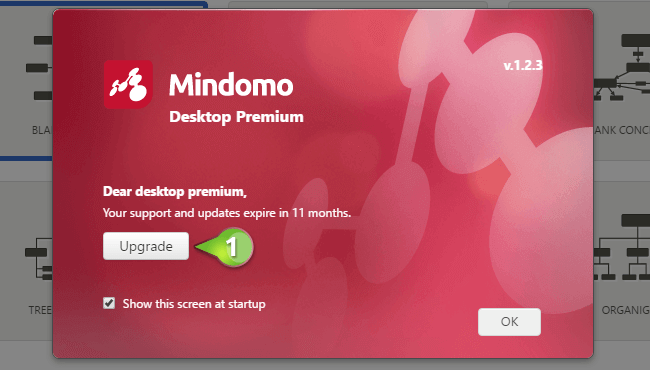 At any given point you can add new licensing information (2).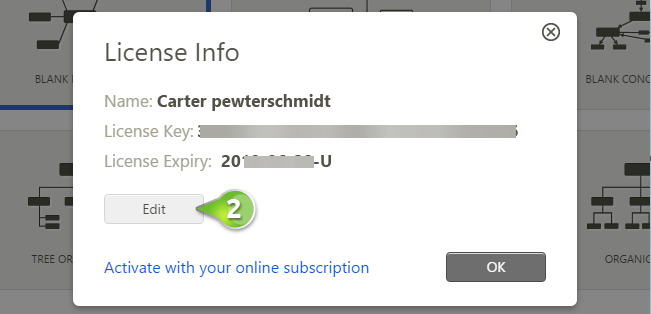 Activate Subscription-Based license
If you purchased any of the business (Premium, Professional, Team) or educational (Edu Basic, Teacher, School) online subscriptions, go to License Info, then to 'Activate with your online subscription' (1).
Add your email and password and click on 'Login' (2).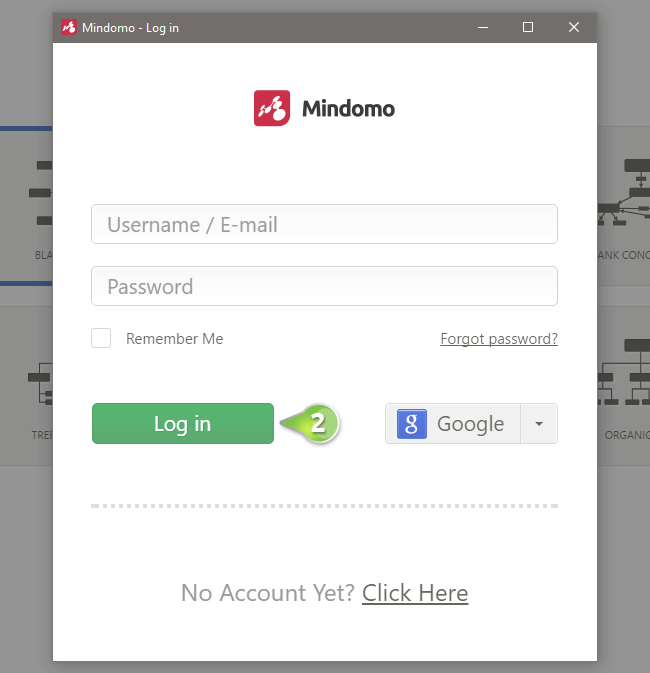 Your Desktop license will be automatically updated and you'll be able to see its expiry date (3) - it is available as long as the online subscription is.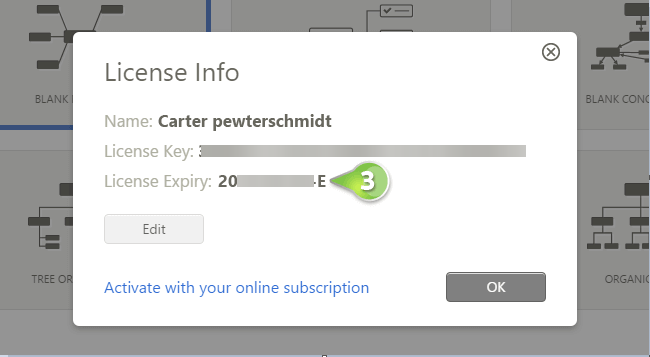 Switch between versions
If you are already using a Desktop Premium license and you want to connect to your online subscription, you will be notified that you are switching to a subscription-based license (1) - you will no longer have access to your local license.

If you proceed, your license will be updated (2) - it will be available as long as the online subscription is (3).