Evernote Bookmarks in Mindomo
How to grant access from Mindomo to your Evernote account
To connect Mindomo to your Evernote account, you have to "Grant access" to it.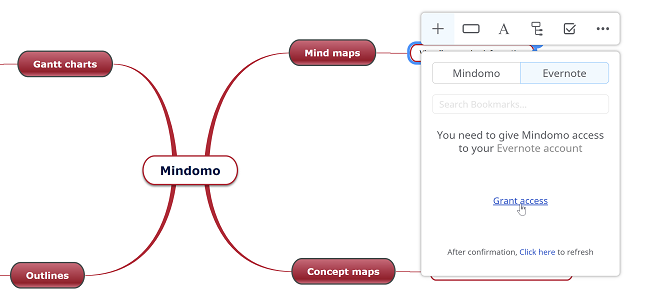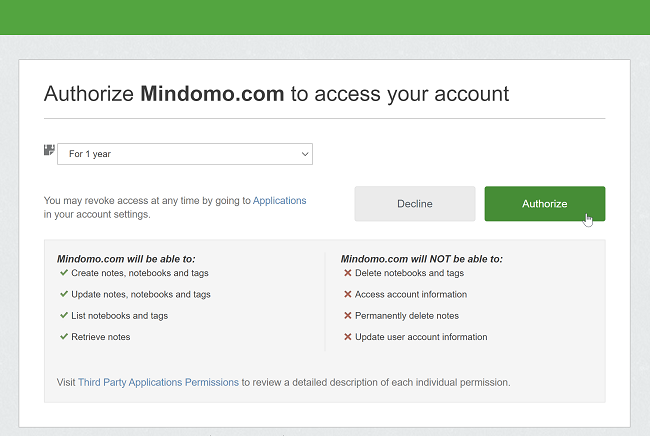 How to view Evernote notes on a mind map
Select the "Mindomo Bookmarks" light bulb(1) from the context menu.
Select "Evernote" (2) to be able to view your notes from Evernote.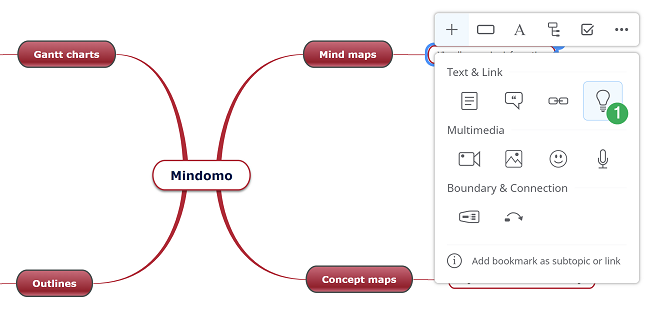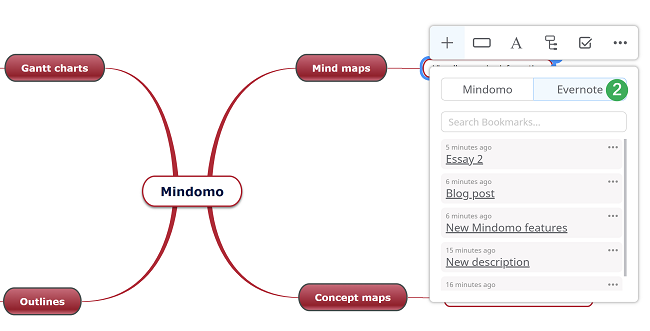 How to include Evernote notes in a mind map
Choose the note you want to insert as subtopic by clicking on the drop-down menu from the right, then click on "Add as Subtopic".