Music
Create mind map assignments following the steps from this section. Learn how to introduce group work to students and then use the following exercises to teach them how to learn collaboratively. You can also create other exercises that you think would fit well with the lessons you teach in class.
Exercise
Ask groups to use the template below and research two different musical instruments. They can include orchestral instruments or culture-specific instruments of their choice.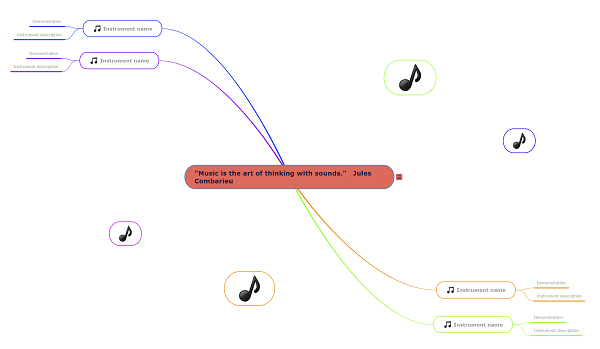 Their mind map should contain:
A picture of each instrument
At least one representative video or audio file with the chosen instruments
Short description and usage
This research will help them choose a musical instrument to learn in case they are interested in music.