Working with Mindomo Desktop
Download & Install
Download the application from our homepage.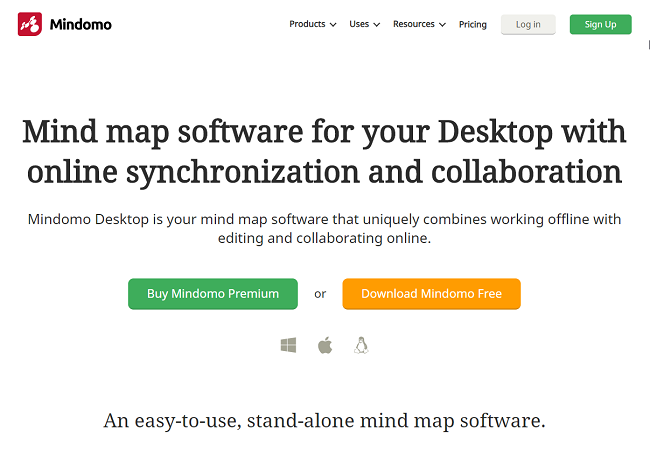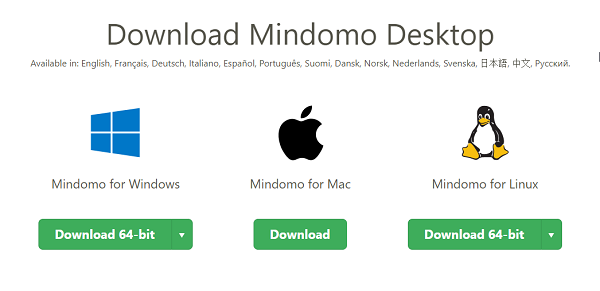 Double click on the file with the .exe extension to install it.
Create & Open
When opening Mindomo Desktop you will be directed to the Dashboard. Choose the mind map you want to create, then double click on its icon.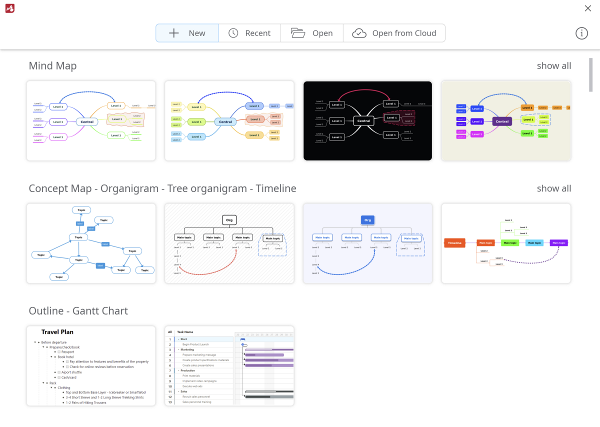 All your mind maps created with the Desktop app will be saved locally on your device. You will be able to access these directly from the folder they are saved to (double click or right-click on the files and 'Open with Mindomo') or from the 'Recent' section.
Use 'Open' to browse for mind maps on your device: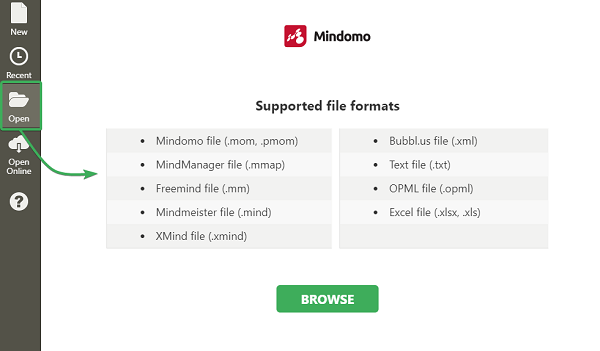 Open Online
To work on your mind maps saved on cloud from your Desktop app, go to 'Open Online'. Enter your online credentials in the login panel to download and open your mind maps.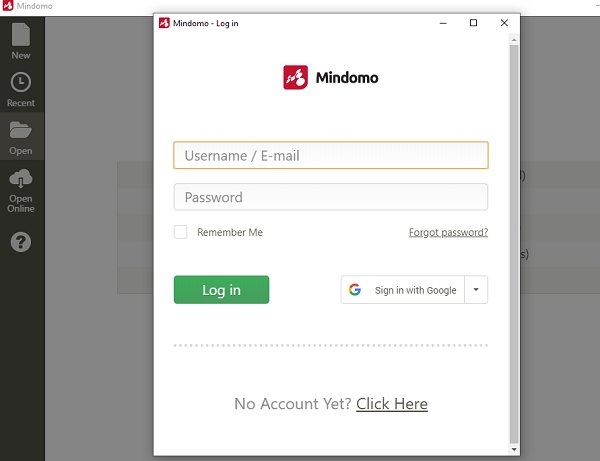 Info panel
The question mark icon on the left toolbar opens a panel where you will find:
Our help page
Information about your license
Information about your Desktop version
Changelog
Mindomo Options - (e.g. Autosave and Spellchecker)
Language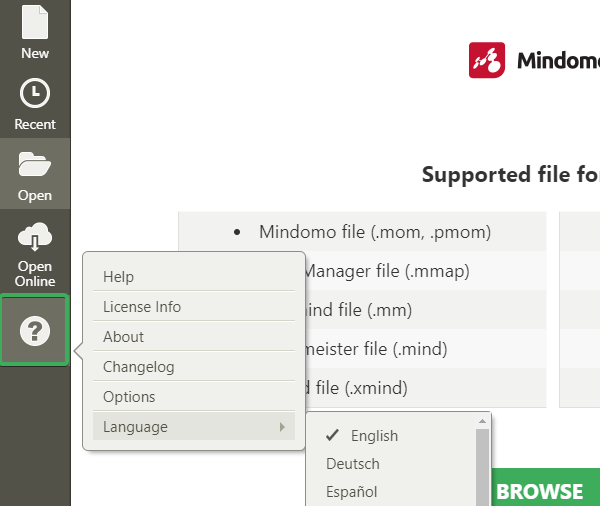 Synchronize your mind maps
Mindomo enables you to create a mind map locally and upload it online using the Sync & Save Online feature. Once the mind map is synced you can keep it private, share it with your collaborators or you can make it public.
You have the option to work offline on a local copy on the Desktop version of Mindomo and later on when you have an internet connection, you can sync your changes online.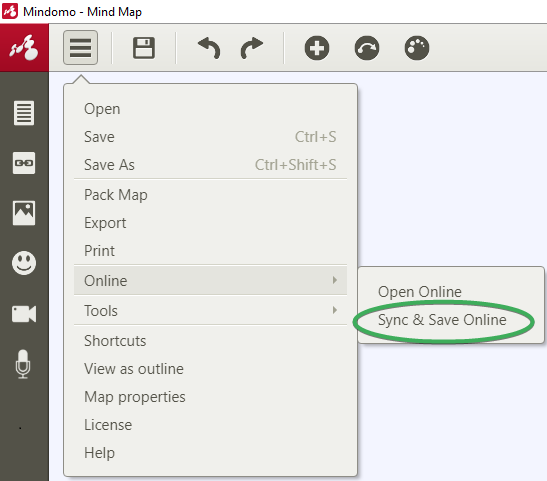 Click on Sync & Save Online, then add your email and password with which you are registered in Mindomo and click on Login (1). If you don't have a Mindomo account yet, you can go to the Sign Up page and create one (2).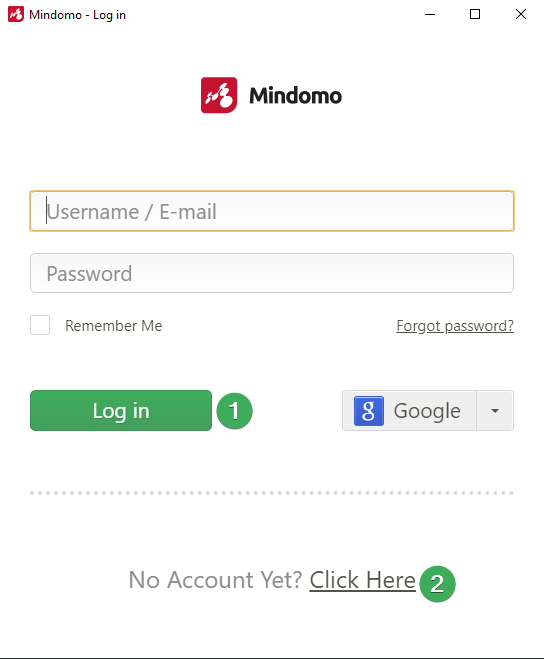 With the Sync & Save Online feature you can upload your local map and all its attached files in the cloud. If your map is already synced with the cloud, use the Sync & Save Online to see all recent online changes.
During the syncing process, your local files will be uploaded to the Mindomo server, while the files attached online will be downloaded and saved locally. Of course you can choose to sync your map without uploading the files to the server or downloading them locally.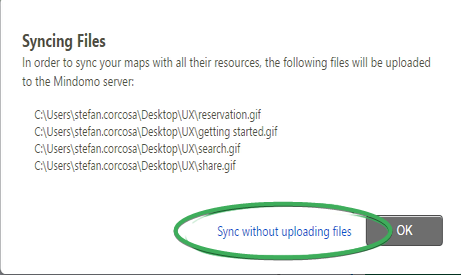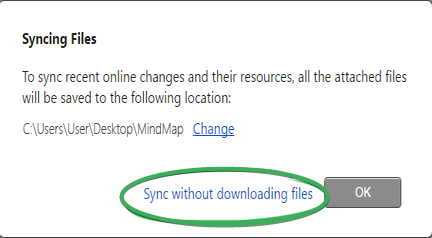 Share mind maps offline
To share your mind map with Mindomo Desktop collaborators, use the Pack Map functionality (1 & 2). This will compress your mind map and all its attached files into a single .pmom file saved locally (3).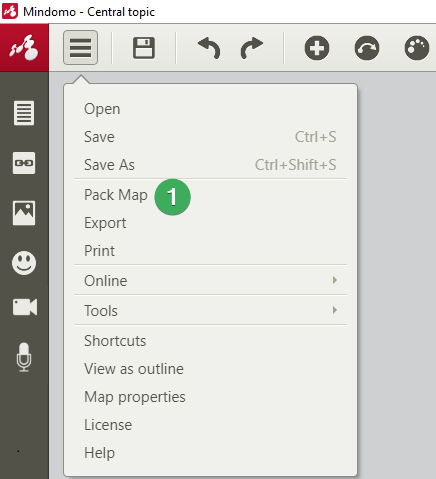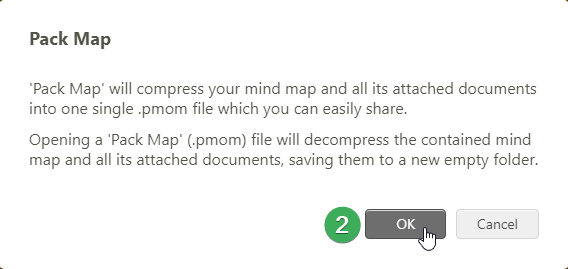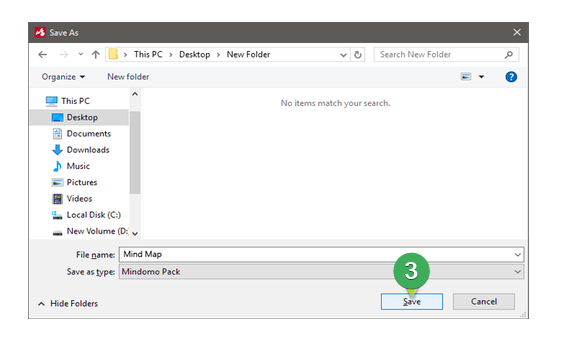 Share the *.pmom file with your collaborators and they can open your mind map along with all its attached files from their own computers (4 & 5).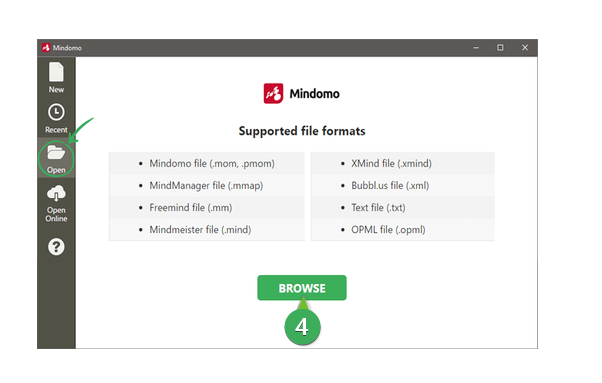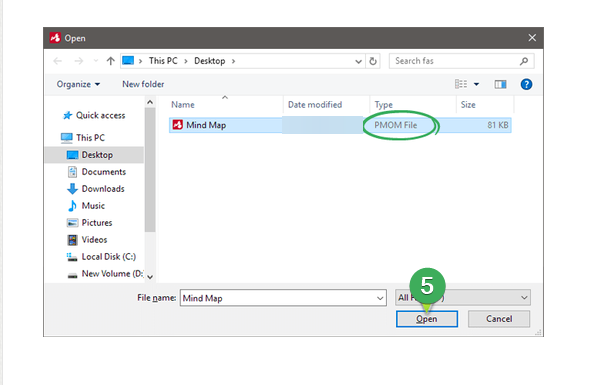 Desktop free version
unlimited mind maps with up to 40 topics each
mind mapping and concept mapping functionalities
task management with mind maps
great variety of export and import formats (MindManager, Freemind, Mindmeister, XMind, Bubbl.us, PMOM, PDF, DOCX, PPT, TXT, OPML, ZIP, PNG, XLS)
full export and import functionality without connecting to the online account
online syncing - up to 3 mind maps
Desktop Premium version
unlimited mind maps with unlimited map topics
adding images and videos from the internet
lifetime license
1-year updates and support from the development team
Desktop Subscription-Based
This is the premium Desktop license you get after purchasing any of the business (Premium, Professional, Team) or educational (Edu Basic, Teacher, School) online subscriptions. Apart from what the Desktop Premium offers, you'll benefit from:
support and updates during the entire period (this license is available as long as the online subscription is)
unlimited map syncing
unlimited cloud maps