Getting your Mindomo LTI access key
The LTI app key and secret are automatically generated after purchasing your Classroom/School license, and can be found in the School Admin panel:
Click on your initials on the top-right side of your dashboard and select "School Admin".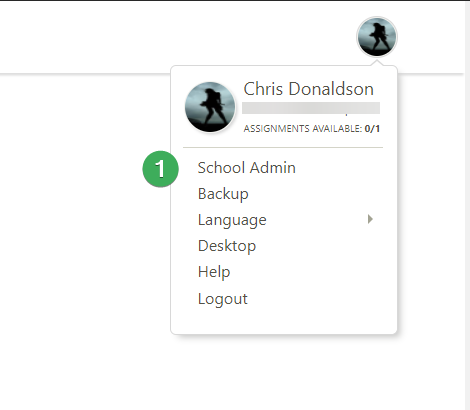 On the School Admin Panel, select the third option, LTI Access. Here you will see the information you need in order to integrate Mindomo into your preferred LTI tool.